Disney Parks Blog always stumps me on at least one question on these quizzes. How many do you know? Share your score in the comments! Answers are located in the picture captions.
True or False: While it's the icon of the park, Cinderella Castle is technically a part of Fantasyland.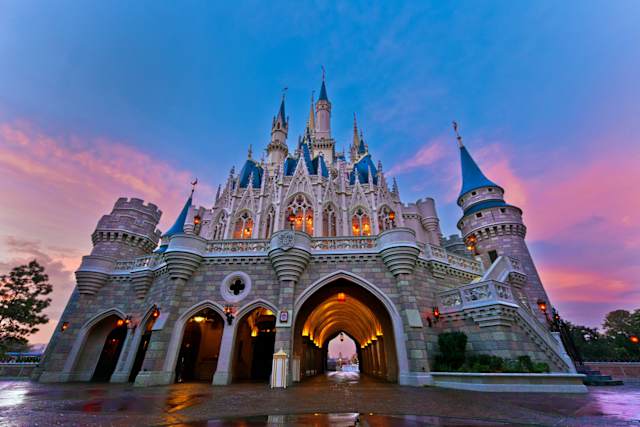 2. When New Fantasyland debuted in 2012, how many more Disney castles did the expansion add to Magic Kingdom Park?
None
One: Beast's Castle
Two: Beast's Castle & Prince Eric's Castle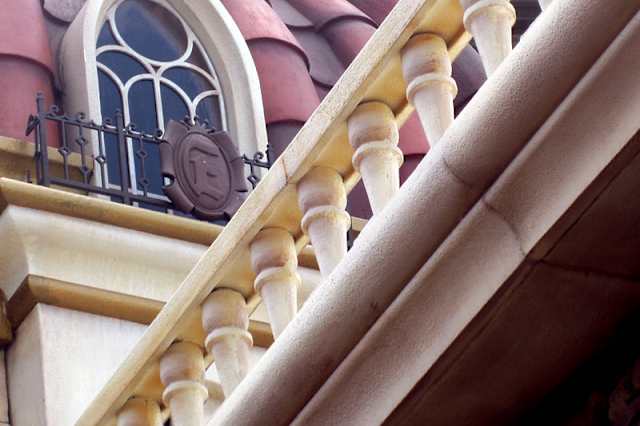 3. What was the original name of Prince Charming Regal Carousel when the carousel was purchased from an external company in 1967?
The Freedom Carousel
America's Carousel
The Liberty Carousel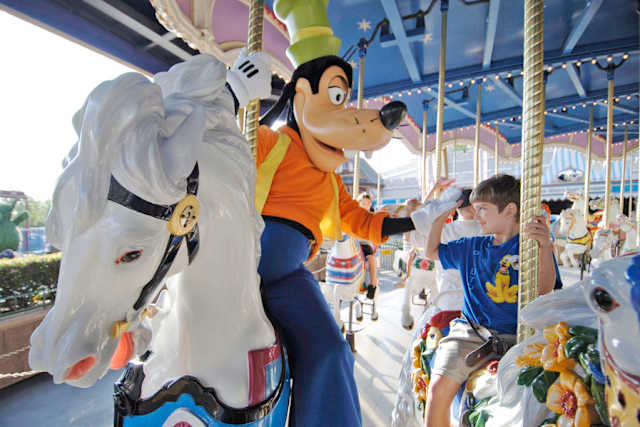 4. Mr. Toad's Wild Ride closed in Fantasyland in 1998. Which attraction replaced it?
The Many Adventures of Winnie the Pooh attraction
A Winnie the Pooh character greeting area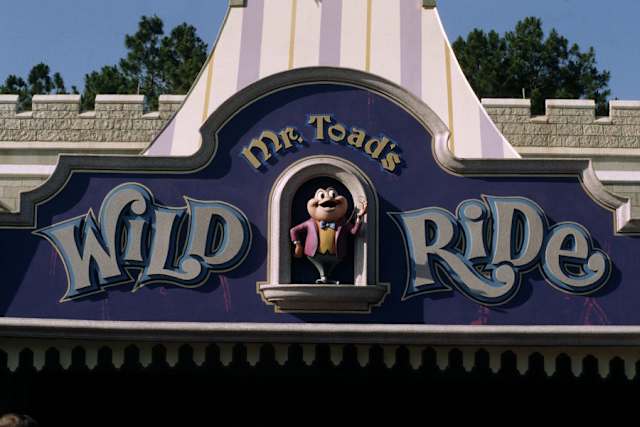 5. The courtyard in front of Gaston's Tavern features a fountain and a statue of which two "Beauty and The Beast" characters?
Lumiere & Cogsworth
Gaston & Lefou
Gaston & Belle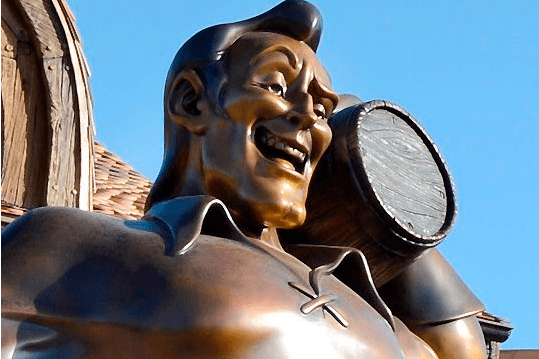 6. Where in Fantasyland can you find a portrait of Belle's mother?
At be Our Guest restaurant
At Gaston's Tavern
At Enchanted Tales With Belle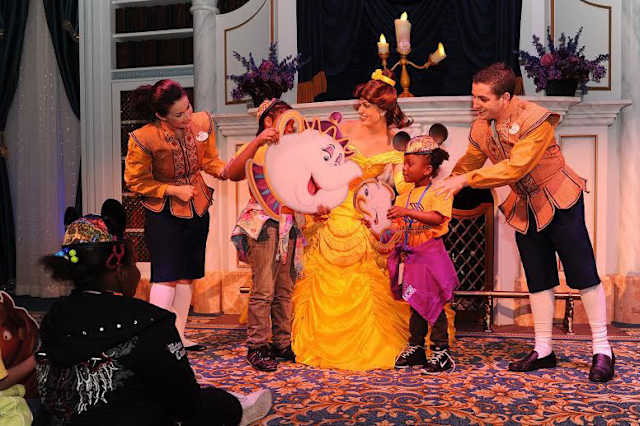 7. Which of the following is NOT a themed dining room at Be Our Guest Restaurant?
The Grand Ballroom
The Castle Gallery
The West Wing
The Library
8. The Cinderella Castle breezeway boasts five glittering murals that tell the story of "Cinderella." Which Disney Legend created these lovely works of art?
Dorthea Redmond
Claude Coats
Herb Ryman
Blaine Gibson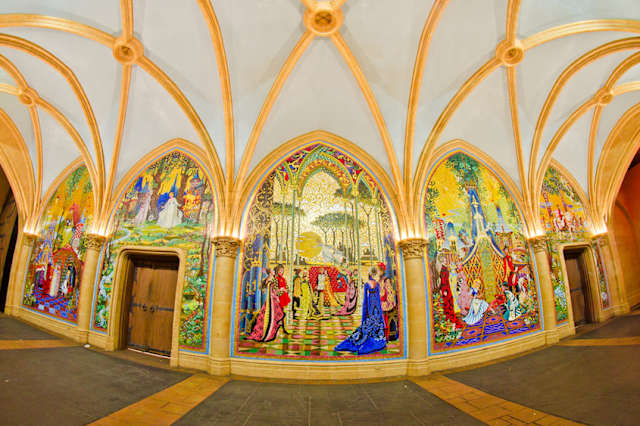 9. The land's opening-day Mickey Mouse Revue attraction feature how many Audio-Animatronics figures playing hit Disney songs?
50
71
96
100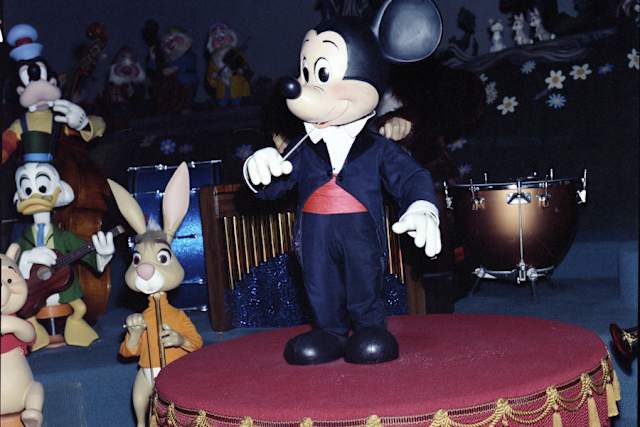 10. When the 'it's a small world' attraction opened in 1971, the attraction featured how many dolls?
150
472
511
1,000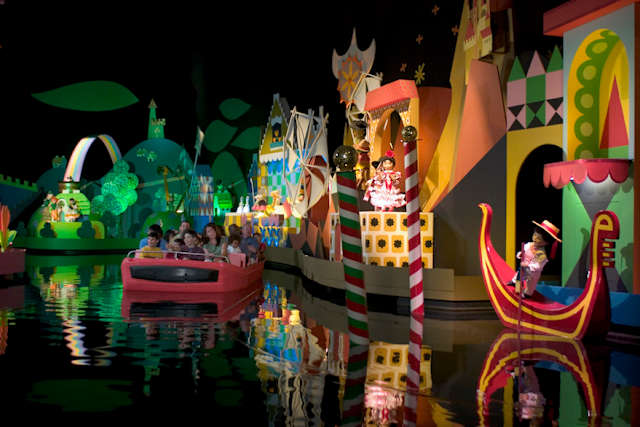 11. One special steed on Prince Charming Regal Carousel, Cinderella's horse, can be identified by this unique feature:
A gold ribbon on its tail
A crown made of roses
A gold crown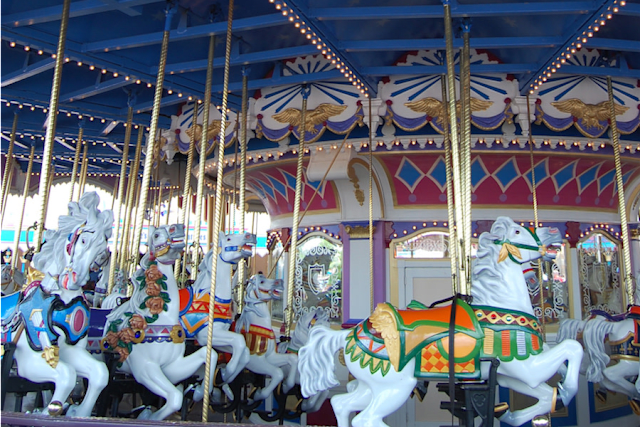 12. Cinderella Castle was transformed into a giant pink birthday cake in what year to honor the park's anniversary?
1981 for the park's 10th anniversary
1986 for the park's 15th anniversary
1991 for the park's 20th anniversary
1996 for the park's 25th anniversary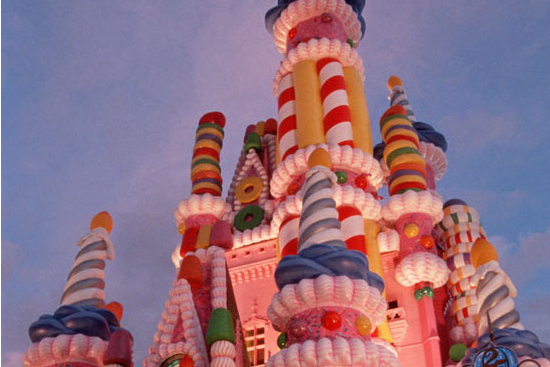 13. What popular merchandise item debuted in the year 2000 to become a popular sight in Fantasyland?
Bibbidi Bobbidi Boutique makeovers
Disney Princess dresses
Mickey Ear headbands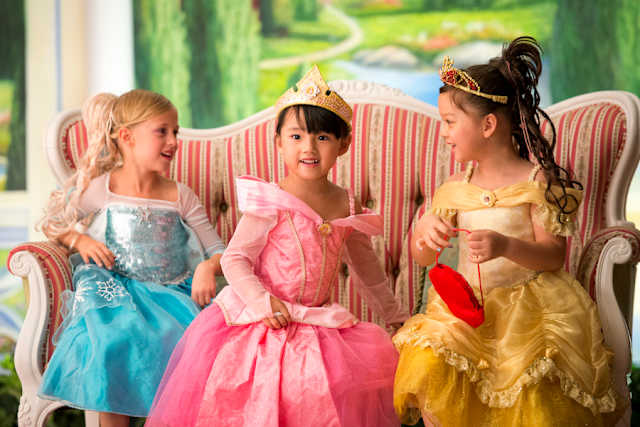 14. The Cinderella Castle Suite, the princess's private quarters, opened within Cinderella Castle as a part of what celebration?
Magic Kingdom Park's 40th anniversary
The Year of a Million Dreams
Show Your Disney Side
So, how many had you stumped? Don't forget to share your score in the comments!